Honda Pioneer
---
Take a closer look
From dairy farms to wind-swept sheep stations, farming is not for the faint-hearted. With such a diverse range of farms, often the only thing in common is that your workhorse needs to be tough, reliable, and able to get the job done - in all conditions. The Honda Pioneer range offers kiwi farmers all this and more in one vehicle. The No. 8 wire of farm vehicles, Pioneer's can be used to shuttle workers around, carry livestock or haul cargo.
Take a look at some of the great features across the entire range and see why Honda Pioneers are fast becoming a staple on most kiwi farms.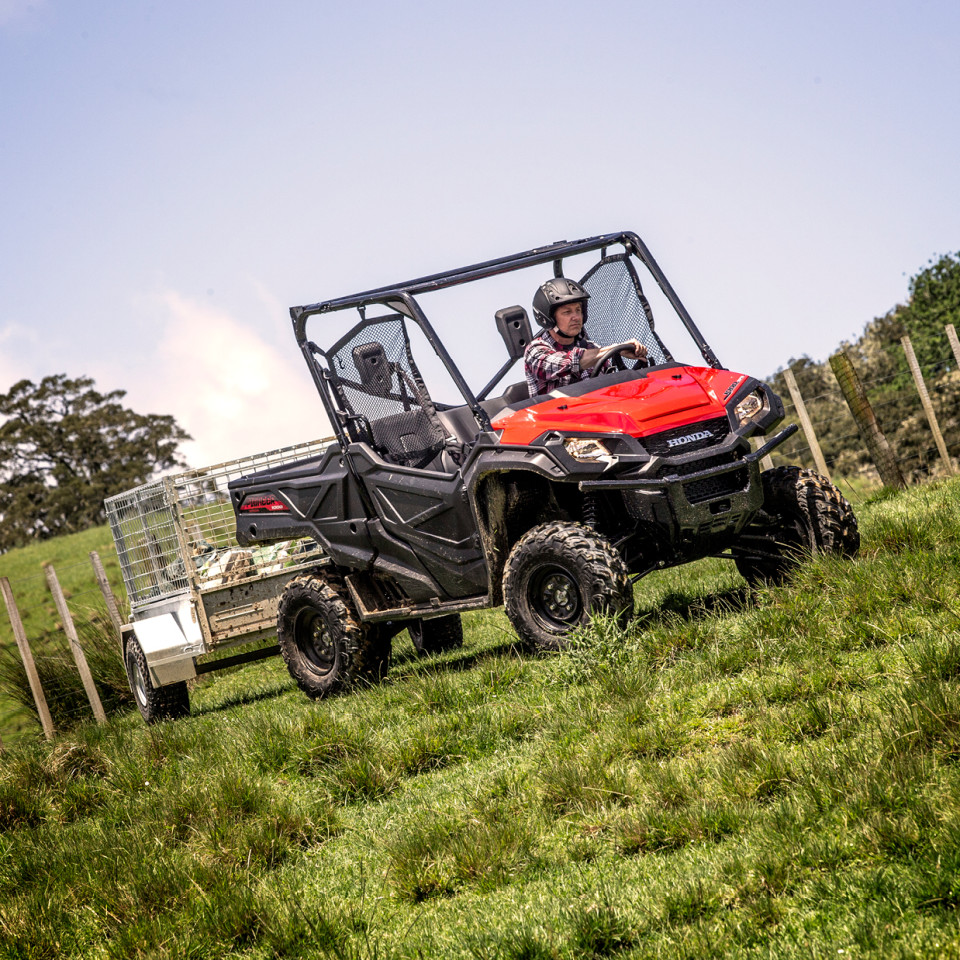 over 45 years On farm
---
Honda has been a fixture on Kiwi farms for over 45 years. Proven to stand the test of time in our challenging farming conditions across the country.
Purchasing a Honda comes with the backing of the comprehensive New Zealand wide Honda support network. As your local Honda dealer we are ready to assist with servicing, sales and parts requirements. We understand your needs and actively support local farming groups, trail ride clubs and community events.
Honda are proud to have supported key farming organisations for over 45 years, such as NZ Young Farmers and the Dairy Industry Awards.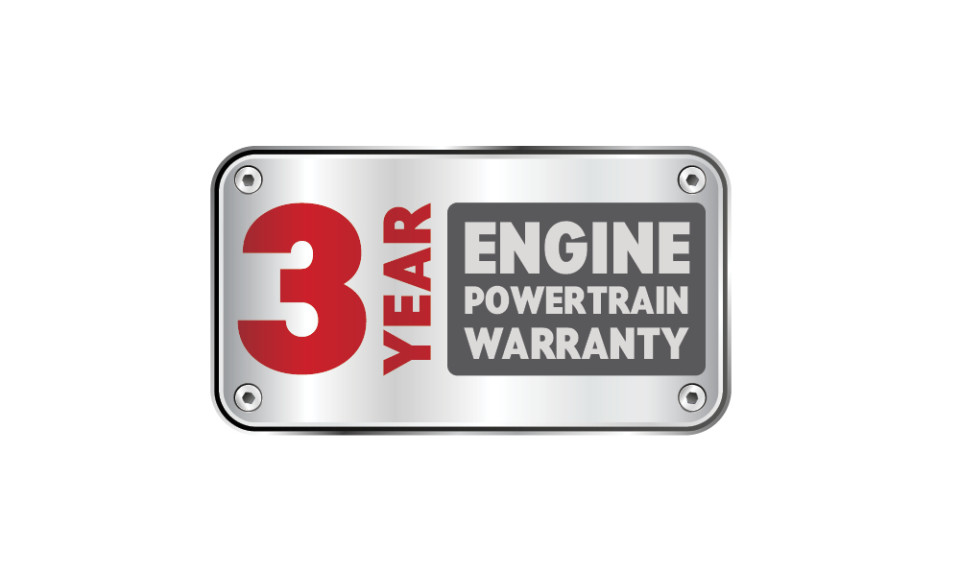 3 YEAR WARRANTY
---
Every Honda is built with reliability, efficiency and power in mind.  By choosing Honda, you are trusting in over 70 years of developing and refining advanced four stroke engine technology. We are so confident in our engineers that every Honda Side by Side comes with the added peace of mind of the Honda 3 year engine and powertrain warranty*. Letting you spend more time getting on with the big jobs around the farm and less time in the workshop!
Honda's Pioneer range is equipped with a range of driveline features to deliver the best performance and reliability. This includes the longitudinally mounted engine, which delivers a more direct drive, minimises power loss and has the benefit of less moving parts. 
The state of the art mechanical gearbox delivers superior reliability, with no slippage, no drive belts and excellent engine braking. All with the added peace of mind of the Honda 3 year engine and powertrain warranty*.  The Pioneer range is built for farming.
 The first and only Side by Side range to feature a Dual Clutch Transmission (DCT). The brain of the DCT, Advanced Transmission Logic, senses how you drive and adapts, allowing the next gear to always be ready and waiting when you need it. Relaxed drivers get earlier shifts for a quieter ride at lower engine speeds. 
Honda Pioneer side-by-sides help you get the most out of every riding experience. From the 500-class all the way to the 1000s, thanks to Honda's focus on smart design, reliable performance, standard-setting technology and unmatched quality.
You'll be all set as the Pioneer range delivers on comfort, handling, towing and user-friendly features. Big job you can't tackle alone? Bring a mate or the whole crew, with the Pioneer range offering seating options from 2-5 people.
When you're driving off road, especially in rough Kiwi terrain, such as on sidehills, or over logs and dried ruts, power steering can be a big help. Honda's Electronic Power Steering is easily one of the best in the market.
The Honda Pioneer range leads the way in innovative Side-by-Side vehicle technology. Developed to suit the unique farming conditions down under, the Pioneer range is fast becoming NZ's favourite machines to work the land, with 2, 3, 4 and 5 seat options offering you the flexibility you need to get the job done.
Boasting up-to 450kg haulage and 900kg towing capacity, rugged durability and compact dimensions to ensure you'll get a high level of maneuverability for the task at hand. The impressive turning radius will get you out of any tight spot. Striking a balance between size and capability, while still offering plenty of features, that's the Pioneer range to a tee!
 The Honda Pioneer range is built with functionality in mind. We are proud to  deliver Side by Sides that are built to last so that you are ready to tackle the big jobs for years to come. 
Hard wearing materials, smart design, solid mechanical engineering and great agility defines the Pioneer range. Making it functional, reliable and dependable.  Everything you need in a Side by Side.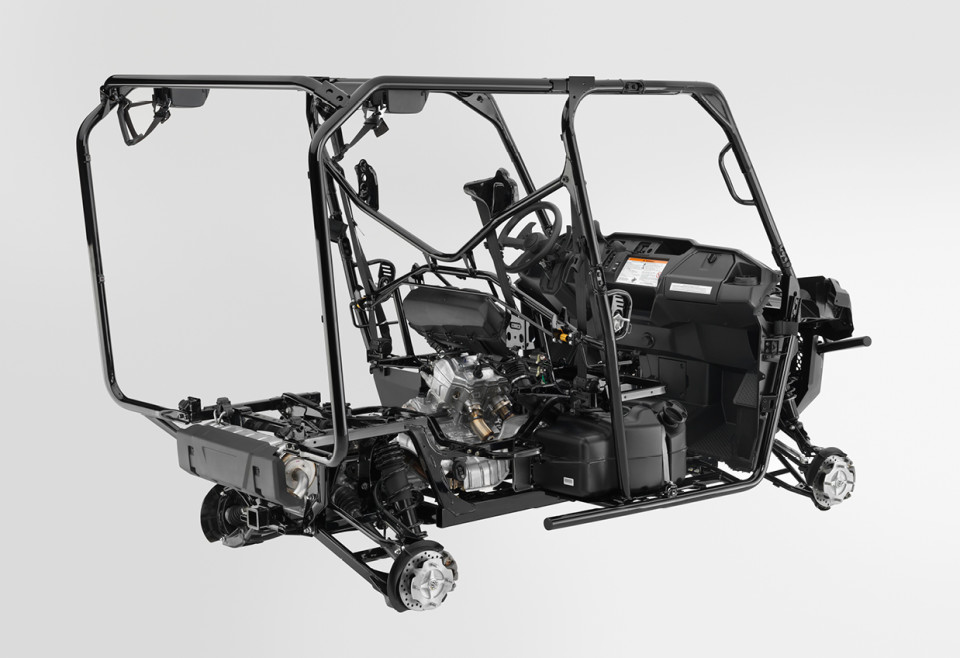 Engineering
---
When it comes to side-by-sides, Honda's Pioneers are the machines you can count on for all the tough jobs! Smart technology. Superior materials. Refined engineering and something nobody else can match: Honda's well-earned and world-famous reputation for reliability and overall quality.
The Pioneer 1000 range has got Honda's QuickFlip® seating in the bed, letting you instantly switch from a fold-flat bed configuration to comfortable passenger seating. In short, our Pioneer 1000-5 models make a versatile line of side-by-sides even more versatile. The Pioneer 1000 has a 6-speed fully automatic DCT state-of-the-art beltless transmission that is durable, efficient and easy to use, coupled with a purpose-built Honda inline, twin-cylinder, Unicam® 999cc engine, from the moment you buckle in, you'll see why it's the clear leader in the full-size multipurpose SXS category.
Honda has an extensive range of accessories available for the Pioneer models. From windscreens, to winches and from bumper bars to roof options. Honda's range of accessories will cover off your needs on the farm.  
Customise your side by side using our Pioneer builder.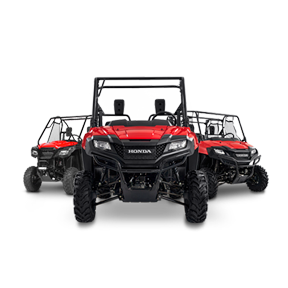 TEST RIDE A PIONEER
---
Had enough reading and want to get riding? Book a test ride using the form below to experience a Honda Pioneer for yourself. Just select your local dealer, fill in your details and we'll have you on the road in no time.    
BOOK A TEST RIDE