Ride safe. Ride smart. Have fun.
Here at Honda, we want you to have as much fun as possible on your bike, and stay safe while doing so. Safe riding practice is all about staying within the limits - yours and your bike's. 
When we build our motorcycles, performance, reliability and durability are paramount. And so is safety. We want to deliver the safest ride possible, which is why there's plenty of safety-minded features across the entire Honda range. From the farm to the road to the track, whatever type of bike you're after your first stop should be your local Honda dealer. With our extensive range of motorcycles, there's a Honda bike for every rider and every purpose, and our experienced team will help you find the bike that's best for you.
There's no question, choosing a motorcycle that's built well and with safety in mind is a good start and puts you a step ahead from the get-go. But being a safe and responsible rider is a choice you have to make and at the end of the day, it's how you choose to ride your bike that determines how safe you'll be. The good news is, it's never too late to establish good riding habits, so here's some tips and advice to help you become a safer - and better - rider.
 There are a number of precautions you can take to help keep yourself safe while riding. If you are running a farming operation these tips can help you protect your staff and keep your farm operating with a safety first focus. 
Choose the right bike for you
When buying a bike, choose the one that's fit for purpose - it should be right for the type of riding you'll be doing and match your own ability. If you are operating a farm then it is important that you consider all the different types of vehicles that are available to help you do the jobs your operation needs to get done. As with any type of machinery, selecting the right bike is critical. Check out our guide on how to "Choose the Right Bike" here.


Keep your bike in good condition
Knowing your bike and keeping it in great condition will not only help you ride better, it will also keep you safe. Remember all major repairs and servicing should be done by an authorised Blue Wing Honda dealer. These dealers have access to the latest information and workshop equipment to keep your Honda running at its optimum. For a guide to caring for and maintaining your Honda bike, visit the "Know Your Honda" page here.


Always wear your safety gear. 
When buying safety gear, choose the right gear for the type of riding you'll be doing - and never get on your bike without it. Your local Honda dealer has all the gear you need so pop in and get kitted out by the experts. The key essentials include helmet, eye protection, jacket, long pants, gloves, boots and some form of high-visibility reflective wear. Find your nearest authorised Blue Wing Honda dealer here.


Pay attention to safety labels 
Your new Honda bike comes with safety labels highlighting key information you need to know. Ensure you read these labels and are familiar with what they mean before you start riding.
Ride within the limits
This one's simple: ride within your own capabilities as well as those of the bike itself. Pushing yourself or your bike too far can put you in a dangerous position and can exceed the capabilities of the bike.
Ride respectfully and responsibly
When you're out riding your motorcycle be respectful of others on the road or track and any pedestrians that might be nearby too. It should go without saying that safe riding practice means riding within the law too, and you should never get on your bike (or in any other vehicle) under the influence of drugs or alcohol.


Stay in communication
Always tell someone where you're heading to and when you plan to be back, so on the off chance you do encounter trouble, they know where to find you. This is applicable whether you are working out the back on the farm or heading out on your favourite trail.
EDUCATION & TRAINING PROVIDERS
Right bike, right purpose, right training… Once you've chosen a bike that's fit for purpose, you might want to think about getting some professional coaching or training. There are a range of training providers who can up-skill you or your staff on how to operate your motorcycle correctly. WorkSafe New Zealand and Ride Forever also provide guidelines and standards to keep you and your motorcycle safe. Guidelines and standards can change over time too, so stay in the loop and modify your behaviour accordingly.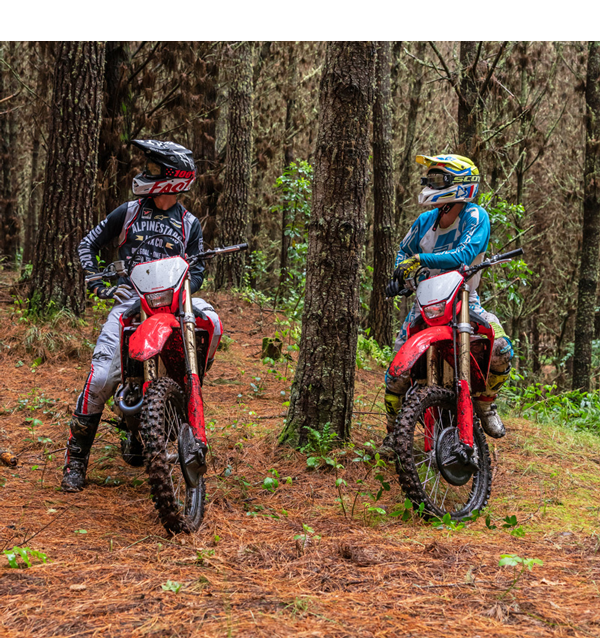 Learning at supervised events run by professionals is a great way to improve your skills in a safe environment, and learn from the experts. Honda offers a number of events throughout the year, for all levels of riders. For more information on dates and locations etc., visit our Events page.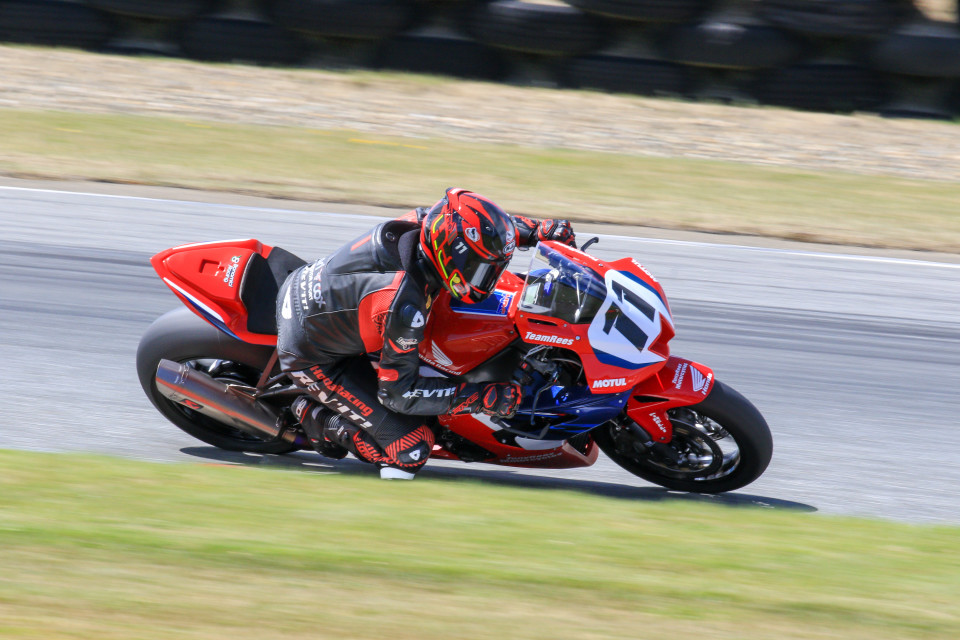 HONDA TRACK DAYS
---
Honda Track Days - If the track is your buzz, Honda Track Days offer you a great opportunity to experience your bike at full speed in a friendly, non-competitive environment. They're held at various locations throughout the year. These events are normally attended by Honda racing instructors. For upcoming dates, visit the link below.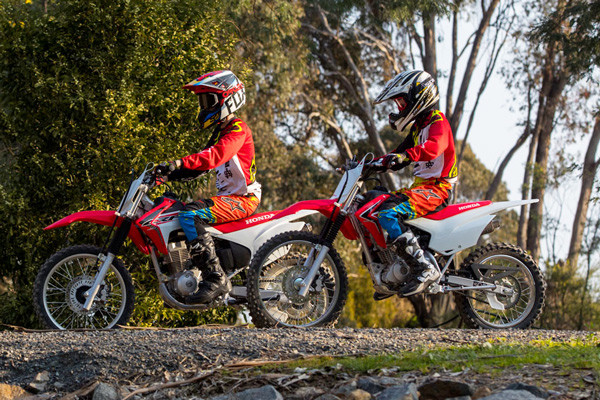 Honda Kids Camps
---
Honda Kids Camps - For great track adventures that you and the kids can enjoy together, get along to a Honda Kids Camp. These unique camps cater primarily for younger riders, but also offer parents and caregivers the bonus of being able to ride with them in a safe and controlled environment. During these camps, we cover off riding tips and basic motorcycle maintenance advise. For more information, visit the link below.