Ian Clark farms on 2000 hectares in Athol, Southland. He runs Honda Pioneers and TRX500s on his sheep and beef farm, as well as a couple of bikes for the kids. Ian loves the capacity of his Pioneer 4P for carrying people around the property and the dogs like to come along for the ride as well. 

He's had Hondas for over 20 years and loves the smooth ride and stability of the latest generation bikes. He's also a fan of the proven Honda reliability and says after all these years , he's 'never had to walk back to the house'.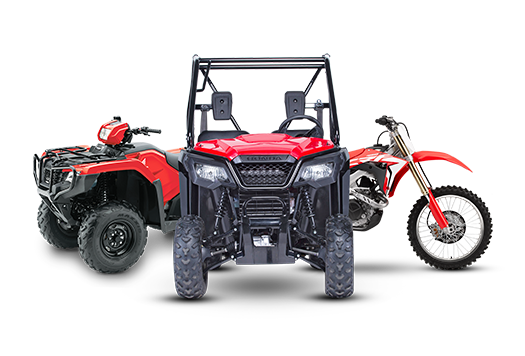 WHY CHOOSE A HONDA
---
For over 40 years Honda has been a fixture on farms around New Zealand. With a range of products designed for New Zealand conditions you can rest assured that no matter the task your Honda is up for it.
Simply click on one of the buttons below to hear real stories from real Honda customers or check out just some of the great benefits of using a Honda on farm in New Zealand.