At Honda, we are honoured to be associated with such a great organisation and very proud of being able to supply New Zealand Dairy farmers a range of products which are designed to perform in New Zealand farming conditions. 
The New Zealand Dairy Industry Awards attracts farmers from across the country, working in all levels of the dairy industry. The three award categories give entrants the chance to challenge themselves, earn a regional or national title and to share in substantial regional and national prize pools.
For more info on how to enter and for regional results visit the Dairy Industry Awards website.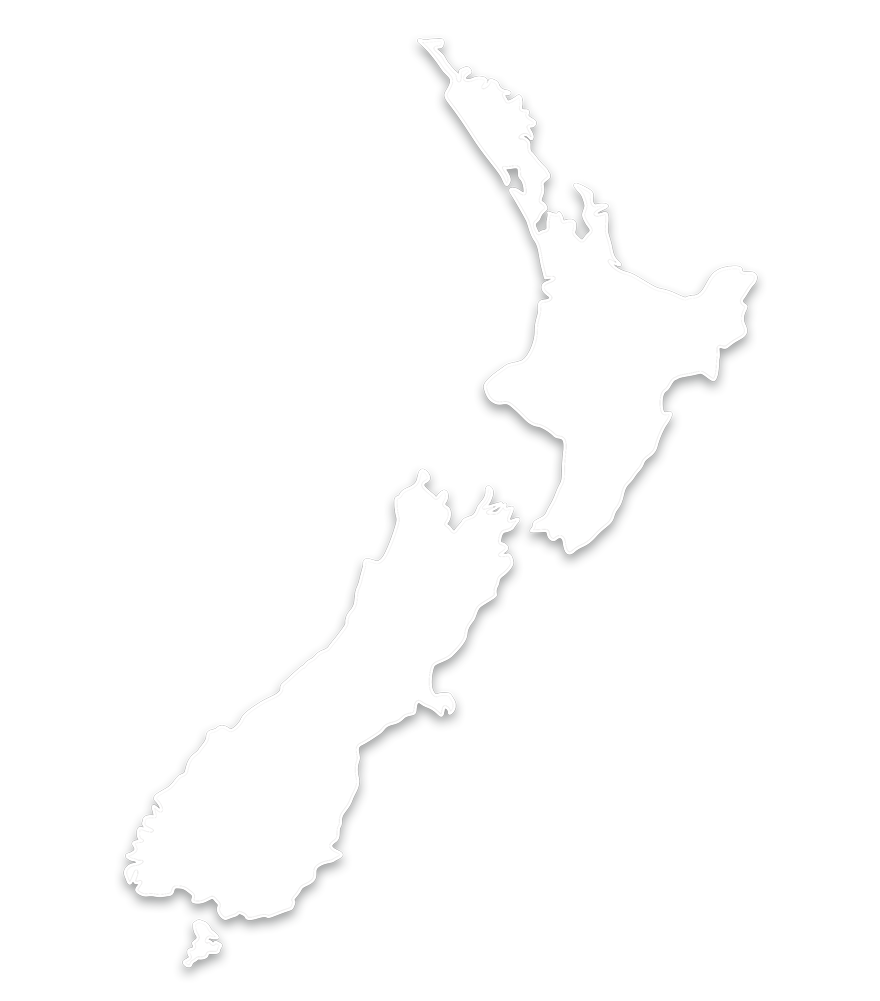 2023 NZDIA NATIONAL RESULTS
---
2023 New Zealand Share Farmer of the Year:
Winner – Hayden & Bridget Goble
Runner-up – Aleisha Broomfield
Third – Jonathon & Stacey Hoets
Honda Farm Safety and Health Award – Jonathon & Stacey Hoets
2023 New Zealand Dairy Manager of the Year:
Winner – Jack Symes
Runner-up – José Hamber
Third – Finja Philips
2023 New Zealand Dairy Trainee of the Year:
Runner-up – Brayden Johnston
Third – Sarah Powell
Power Couple Win 2023 New Zealand Dairy Industry Awards
13 May 2023
The 2023 New Zealand Share Farmer of the Year are described as a power couple who are driven, genuine and focused dairy farmers.
Hayden and Bridget Goble from Taranaki were named the 2023 New Zealand Share Farmer of the Year, Canterbury/North Otago's Jack Symes became the 2023 New Zealand Dairy Manager of the Year and Bill Hamilton from Northland was announced the 2023 New Zealand Dairy Trainee of the Year. They shared prizes from a pool worth over $220,000.
The winners were announced at a Gala Dinner held at Cordis Hotel in Auckland on Saturday night, in front of more than 500 people.
Tim Mackle, DairyNZ CEO, was awarded the Services to the Dairy Industry Award, in recognition of his contribution to and advocacy for the New Zealand dairy industry over many years, while Cameron Henderson won the Fonterra Responsible Dairying Award.
Share Farmer category head judge, John Numan says Hayden and Bridget impressed the judges with the strength of their partnership.
"Their goals are aligned and they are genuinely passionate about the community in which they farm, and caring for the environment.  There is power in their partnership."
Hayden graduated from Telford in 2005 with a Diploma in Agriculture and enjoys the combination of running a business whilst securing his family's future.  Bridget is a doctor, with a specialty in Emergency Medicine.
The couple are 20% VO equity partners together with Bridget Mooney, Kevin Goble and Diane Goble on their 200ha, 565-cow New Plymouth property.
The judges were impressed at Bridget's on-farm technical knowledge and application. 
"She's a busy full-time doctor, but she is boots-in and we enjoyed seeing how she makes a positive contribution to their business," said judge Michele Cranefield, ANZ Senior Manager.  "There is a power in their connection and balance of their partnership and they both have a genuine passion for the industry."
The judges noted that Hayden and Bridget's property is a family operation with challenging topography.  "They've put their own brand on a family farm and have challenged the status quo with their practices."
"They stood out with their pasture management," said judge Steve Canton, DairyNZ.  "They anticipate growth rates and make adjustments where needed."
"Hayden and Bridget are uber-aware of their farm's position next to Taranaki maunga and are very passionate about their environment and what their contribution is to the ecosystem."
The judges commended the Gobles strong community involvement with local environmental projects and for showing leadership in this area with Hayden holding the role of Chair of the Tataraimaka Hall committee.
"Hayden and Bridget are part of a family operation and base everything they do on their values and mission statement, which includes the goals of being efficient, adaptable and profitable, and use it as a point-of-reference during family meetings and discussions," says Michele. 
The judges were impressed at Hayden's strength in people and culture and his conscious decision to bring a positive attitude to work each day.
"He's very aware of the impression he could make on his team which shows his ability to be outward-focused which is key to getting the best out of people," says Michele.
To win the national title and in excess of $69,000 in prizes, the Gobles demonstrated strengths in all areas of farming and also won three merit awards: the Ecolab Farm Dairy Hygiene Award, the Ravensdown Pasture Performance Award and the Ecolab Interview Award.
The judges noted all national share farmer finalists were very strong in health and safety.  "There was a willingness to be health and safety compliant and value staff safety and an awareness of mental health," say the judges.
"There was also a high level of knowledge in relation to environmental rules and the implementation of riparian planting."
The New Zealand Dairy Industry Awards are supported by national sponsors DeLaval, Ecolab, Federated Farmers, Fonterra, Honda, LIC, Meridian, Ravensdown, and Trelleborg, along with industry partners DairyNZ, MediaWorks and Rural Training Solutions NZ.
The runner-up in the Share Farmer of the Year competition is Waikato farmer Aleisha Broomfield, who the judges describe as "living and breathing farming.  It's in her heart."
Aleisha was born and raised on a dairy farm in Patetonga and says farming is in her DNA. 
She holds a Bachelor of Agricultural Science with First Class Honours from Lincoln University and a New Zealand Diploma in Agri-business.
She won four merit awards: the DairyNZ People & Culture Award, the Federated Farmers Leadership Award, Trelleborg Business Performance Award and the Meridian Environmental Sustainability Award and over $37,000 in total prizes.
"Aleisha is a powerhouse," says John. "She is full of energy and positivity and is very passionate about helping people."
"From a financial point of view, Aleisha is off-the-scale," notes ANZ judge Michele Cranfield.  "She's made a conscious effort to upskill in an important area and has a phenomenal ability to interpret her financial position."
"Her appetite for knowledge in all areas is strong, and she has educated herself in multiple areas of farming."
Aleisha is a 50/50 herd-owning share milker on the Dibble Family's Tauhei Farms Ltd 86ha Te Aroha farm, milking 245 cows.
The judges say Aleisha has set clear goals for herself, including farm ownership, which she has achieved and moves to next season. "She's incredibly driven."
The judges noted Aleisha's enthusiasm for dairy farming is infectious.  "Aleisha has a desire to transfer her skills and knowledge to others, she's not just out to benefit herself.  She genuinely wants to help others."
The judges were also impressed with Aleisha's desire to ensure clear communication and transfer of information and noted she had an excellent understanding of environmental regulations from regional council to central government level and of likely-proposed legislation.
Canterbury/North Otago couple Jonathon and Stacey Hoets placed third in the Share Farmer category, winning Honda Farm Safety, Health & Biosecurity Award and over $24,000 in prizes.
The judges describe the Hoets as a practical, innovative couple who have good systems and processes in place.
They use technology very well and use it to their advantage, including apps and GPS co-ordinates and collars for their cows.
"They are also very strong in the health and safety area and demonstrated that they are naturally doing it on-farm," says judge Steve Canton. 
"An example of this is the multiple PPE points they have stationed around the farm, to ensure it's available and able to be used when required."
The judges noted Jonathon and Stacey also had an excellent emergency response plan which included a response to adverse weather events.
The Hoets are 20% equity partners with John and Kelly Nicholls on a 178ha Hinds property, milking 760 cows.
The 2023 Dairy Manager of the Year is Jack Symes from Canterbury/North Otago who stood out as a an intelligent, humble and personable farmer who is focused on quality all-year round.
"Jack is the full package," says head judge Renee Rooney from Lake Brunner.  "He gets the grassroots basics right, through to in-depth technical knowledge, including financial acumen."
"He's analyzing all the time and is thorough with his decision-making and does everything to a very high standard.
Jack is farm manager on Judy and Brian Symes' 160ha, 630-cow property at Southbridge. 
He won the DeLaval Livestock Management Award, the Fonterra Dairy Management Award, the Ravensdown Sustainable Pasture Award and the NZDIA Personal Planning and Financial Management Award and over $24,000 in prizes.
The first-time entrant grew up on a dairy farm and holds a Bachelor of Commerce (Agriculture) from Lincoln University.
Jack knew from a young age he wanted to work with animals and outdoors and says choosing farming gave him the opportunity to pursue his passion.
The judges observed that farming comes naturally to Jack and he is very credible and genuine.
"Jack is a very intelligent, quiet achiever who presented a pristine property," says judge Jack Meehan, from ANZ. "He runs a tight ship, and his financial planning reflects a commitment to future goals."
The judges noted Jack was strong across the board and demonstrated best practice in all areas of the farming operation with strengths in pasture, animals and financial management.
"He works hard and puts a lot of energy and effort into doing a good job for the business," says judge Janine Swansson from DairyNZ.  "He articulates well and everything he says is well-considered."
The judges noted that Jack has proactive management skills, especially with regards to milk quality and were impressed with his good planning.
"The property demonstrated clean pastures and Jack was flexible on his system depending on the conditions," say the judges. "He takes pride and care in the farm."
The judges were impressed with the overall high calibre and diversity of all Dairy Manager national finalists and that they all loved the dairy industry career pathway and progression opportunities.
People, environment and animals were themes that came through strongly across all finalists who have shown resilience in the face of extreme weather events.
The Dairy Manager runner-up, José Hamber from Manawatū, won the DairyNZ People & Leadership Award and over $12,000 in prizes.
The judges describe José as a family man who has a passion for the dairy industry and his role within it.
Growing up in Auckland with no history of farming in his family, José chose to study agriculture at University and holds a Bachelor of AgriScience from Massey University.
The second-time entrant is farm manager on Rob and Frances Crothers' 350ha, 1100-cow property in Cheltenham, working for Colin Beazley, the 2019 Northland and New Zealand Share Farmer of the Year.
The judges noted that José showed strength in human resources and valued his staff and the contribution they make to the business. "He is conscious of building a supportive work culture and wants to see his staff do well."
"It was very evident José is diligent, works hard and has high personal standards and he emphasized to staff that they are part of a food processing business, meaning shed hygiene and milk quality is a priority."
The judges also observed José was strong in pasture and animal management.  "He is very good at looking at his strengths and weaknesses and analyzing opportunities with a financial lens," says judge Jack Meehan.
The judges say that is clear José and his wife Kirby operate as a good team and they have strong involvement in their local community through bowls, cricket, fundraising for the local kindergarten and emergency services.
Finja Philips from Auckland/Hauraki placed third and won almost $8,000 in prizes. She is a farm manager on Craig and Kathy Maxwell's Paparimu Valley Farms 190ha Mangatawhiri farm, milking 452 cows.
The judges believe Finja is an asset to the dairy industry.  "She's very personable and has a great depth of knowledge which she shares with her team."
"She just loves animals so much which is evident in her vet background," says Renee.  "She really cares for and loves the cows and it's a priority for her that she has healthy animals who are fed well and have good body condition."
The judges noted Finja spoke highly of her husband Ryan and his support and the family values they share. 
"She understands the importance of profitability and the operation and doing things well for her employers, and getting the basics right," says Janine.  "She has excellent understanding of financials."
The judges believe Finja would be brilliant to speak to schools and groups and will be a great ambassador for the industry.
The 2023 Dairy Trainee of the Year was awarded to Bill Hamilton from Northland who is described by the judges as a conservationist at heart who enjoys and is succeeding at dairy farming.
The Dairy Trainee judges say Bill is strong across all fields and is an excellent all-round farmer. 
"He is consistently strong across all areas and stood out to the judges in all sections of judging," says judge Mark Laurence from DairyNZ.  "He was very strong in the practical skills."
"Bill has a great awareness of the challenges and opportunities that exist in the dairy industry particularly around climatic events," says farmer judge Johanna Wood from Manawatū. "He's very competent."
Bill is farm assistant on Richard and Sharon Booth's 395-cow, 174ha property at Titoki, employed by Andrew and Vicky Booth.
The judges say Bill is practically capable and also very aware of broader issues in the industry. "He has solid, competent technical knowledge," says head judge James Courtman.
"Bill has built resilience through facing and overcoming challenges in his life," says Mark.
The 24-year-old has overcome a significant head injury obtained during university years and is grateful he is back and handling life on-farm. 
Bill holds a Bachelor of Agricultural Science majoring in Agriculture from Massey University and enjoys the combination of practical outside work, the challenges, and the opportunities to progress his understanding and knowledge of the dairy industry.
He won over $13,000 in prizes including a Honda XR 190 farm motorbike, along with the DairyNZ Practical Skills Award and Best Video Award, presented by Streamliner.
The judges say the Dairy Trainee national finalists come from a variety of backgrounds including city life and different countries.
The Dairy Trainee runner-up, Brayden Johnston from Canterbury/North Otago won the DeLaval Communication and Industry Involvement Award along with $9,300 in prizes.
Brayden grew up on a dairy farm really enjoyed being on-farm with his dad, developing 'soft-farming skills'.  "It's been awesome to work full-time on farm, develop skills and become more efficient."
He is currently a farm assistant on the Rakaia Island "Turner Family" 540ha, 1450-cow Oxford property.
The judges noted that Brayden is a person who can speak across many ages in the industry.  "He's overcome learning challenges and identified that he can learn and gain knowledge by talking and listening to other people in the industry."
"His general farming knowledge was very strong," says Johanna. 
"He has plenty of goals and is very driven to achieve them," says James Courtman.  "He's an excellent communicator."
Third placegetter is Sarah Powell from Manawatū  who is a farm assistant on Fonterra's 283ha, 600-cow Longburn farm.
Sarah won $6,000 in prizes and the Federated Farmers General Farming Knowledge merit award through her strong technical knowledge.
She spent her childhood on a 90ha dairy heifer grazing and beef farm in Northland where she learned to love the outdoors.  "Up until my current position, I hadn't spent any time working in the dairy industry."
The judges noted that Sarah has identified the challenges for females working in the dairy industry. 
"It's also exciting to note the increase of women in the workforce and I'm happy to be one of those women contributing to the industry," says Sarah.
Judge Mark Laurence noted a work/life balance is very important to Sarah, who has interests in animals, frisbee, shooting, football and Young Farmers, to name a few.
The judges commended Sarah on her video and on her thoughts on attracting and retaining staff in the industry , including the culture of a workplace.
Visit www.dairyindustryawards.co.nz for more information on the awards and winners.
MAJOR WINNERS AND PLACEGETTERS AND MERIT AWARD WINNERS
2023 New Zealand Share Farmer of the Year:
Winner                  Hayden & Bridget Goble, Taranaki
Runner-Up            Aleisha Broomfield, Waikato
Third                      Jonathon & Stacey Hoets, Canterbury/North Otago
Merit Awards
DairyNZ People & Culture Award                                                            Aleisha Broomfield
Ecolab Farm Dairy Hygiene Award                                                          Hayden & Bridget Goble
Federated Farmers Leadership Award                                                     Aleisha Broomfield
Honda Farm Safety, Health & Biosecurity Award                                      Jonathon & Stacey Hoets
LIC Animal Wellbeing, Recording and Productivity Award                          Hayden McDonald
Meridian Environmental Sustainability Award                                           Aleisha Broomfield
Ravensdown Pasture Performance Award                                                 Hayden & Bridget Goble
Trelleborg Business Performance Award                                                   Aleisha Broomfield
Ecolab Interview Award                                                                          Hayden & Bridget Goble 
2023 New Zealand Dairy Manager of the Year:
Winner              Jack Symes, Canterbury/North Otago
Runner-up         José Hamber, Manawatū
Third                 Finja Philips, Auckland/Hauraki
Merit Awards
DairyNZ People & Leadership Award                                                               José Hamber                       
DeLaval Livestock Management Award                                                          Jack Symes
Fonterra Dairy Management Award                                                                Jack Symes
LIC Interview Award                                                                                    Chihiro Hanyuda 
Meridian Environmental Sustainability Award                                                 Nicole Barber      
Ravensdown Sustainable Pasture Award                                                        Jack Symes           
NZDIA Personal Planning and Financial Management Award                            Jack Symes
 2023 New Zealand Dairy Trainee of the Year:
Winner               Bill Hamilton, Northland
Runner-up         Brayden Johnston, Canterbury/North Otago
Third                 Sarah Powell, Manawatū
Merit Awards
Best Video Award presented by Streamliner                                                 Bill Hamilton
DairyNZ Practical Skills Award                                                                     Bill Hamilton 
DeLaval Communication and Industry Involvement Award                             Brayden Johnston
Federated Farmers General Farming Knowledge Award                                 Sarah Powell       
2023 Fonterra Responsible Dairying Award:
Cameron Henderson, Canterbury/North Otago